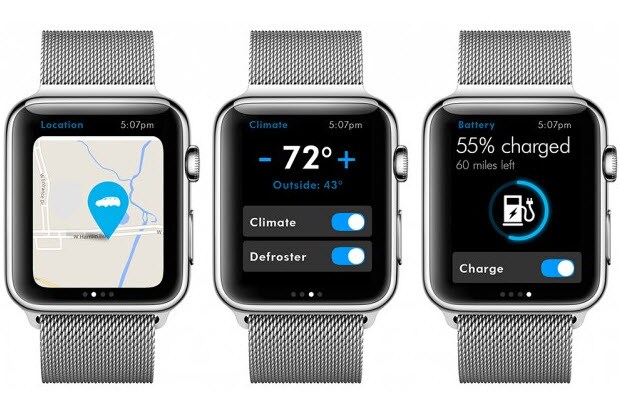 VW's Car-Net technology already offers several connectivity and remote-control features, but that's not stopping the automaker from stepping on the Apple bandwagon. When Car-Net's forthcoming update takes place, VW plans to make it compatible with the new smart watch, offering an app that gives VW owners the ability to control a variety of vehicle functions from their wrists.
The app will work with any Volkswagen that's Car-Net enabled, which includes select 2014 and later Tiguan, Passat, Eos, Jetta, CC and Beetle trims, as well as all 2015 and later VW Golf, Golf GTI, Golf R, Golf SportWagen and e-Golf trims (though please note that electric models are not yet available in Florida).
Car-Net allows VW owners to do things like remotely lock and unlock vehicle doors; check to see if the sunroof, windows and doors are closed or open; check fuel levels; find a parked vehicle using a map and remotely honk the horn to make the vehicle easier to find; receive alerts if the car is driven outside of a preset radius or over a preset speed (if a teen drives the car for example); and much more.
With Apple Watch integration, owners will be able to control the same host of features using their wristwatches. A release date for the new app has not been announced yet, but keep an eye out for it on the App Store for Apple Watch!