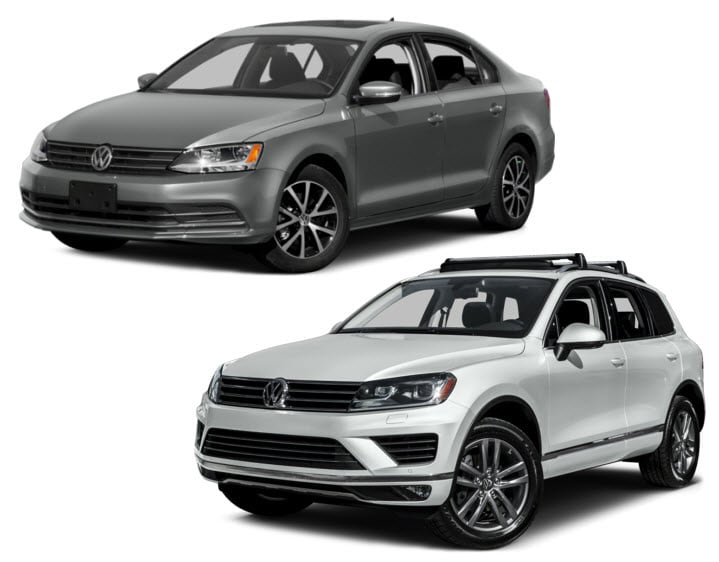 Want to make sure you purchase the best car for your hard-earned bucks? Then take Cars.com's advice and choose one of their Best Bets. Every year, Cars.com's website editors select their highest recommended cars based on fuel economy, crash-test scores and other factors. For 2015, we're proud to announce that they've named a couple of Volkswagens Best Bets and you can find them at David Maus!
The 2015 VW Jetta and VW Touareg are both great vehicle options - and that's not just our opinion. Cars.com's editors think so, too! In addition to receiving excellent consumer reviews, the editors at Cars.com also give Jetta and Touareg a thumbs up. They praised Jetta's fuel-efficient diesel and gas-electric models and noted that SUV shoppers will enjoy the Touareg's "sweet" turbo-diesel V-6 engine option and "pleasant to use" multimedia system.
Both vehicles also offer a broad range of passenger-oriented features, like heated mirrors, heated seats, automatic climate control, rearview cameras and parking sensors. Advanced safety systems are available too, including blind-spot monitoring, front-collision warning and other technologies. For techy types, the 2015 Jetta also offers Volkswagen's Car-Net app suite, which features several remote-management functions (door lock/unlock, vehicle locator, etc.), as well as numerous safety functions, like automatic crash notification for example.
If you're looking for a sedan or midsize SUV, the 2015 Jetta and Touareg are Best Bets, and both are available now at David Maus VW North! Visit soon for a test drive and find out if one of these models is the right vehicle for you and your family!