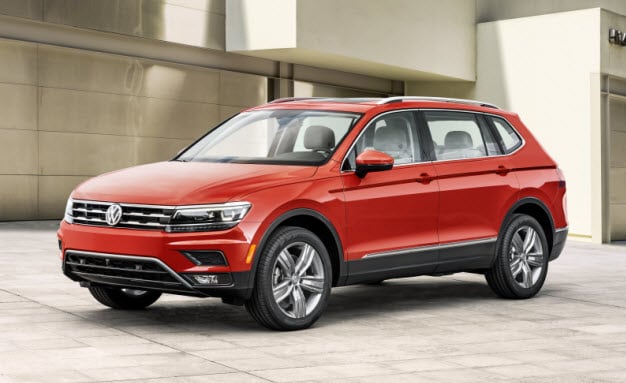 The second-generation Volkswagen Tiguan is heading to the North American market in a matter of months, and when it does, buyers will notice one change in particular: its size. The CUV is sporting a longer wheelbase this year, as well as a few new features that are sure to catch the eye of today's car shoppers.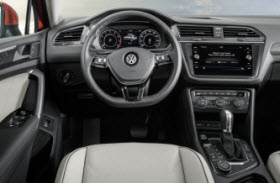 To better accommodate large families, the Tiguan gets a longer wheelbase for 2018. Stretching 185.2 inches long, the CUV is now 10.7 inches longer than European-spec Tiguan model. Due to its increase in size, the model is now available with an optional third-row seat (standard on front-wheel drive models) and also offers 57 percent more cargo room than the outgoing model.
Within the cabin, buyers will also find sliding second-row seats, a brand-new Digital Cockpit, Apple CarPlay, Android Auto and navigation. Standard and available safety features, including Blind Spot Monitor, Lane Departure Warning, Rear Traffic Alert, Forward Collision Warning and Adaptive Cruise Control, are also featured.
Powering the new Tiguan is a 2.0L turbocharged engine with direct injection. Delivering 184 horsepower and 221 lb.-ft. torque, the engine is paired with an eight-speed automatic transmission. This setup is found standard on front-wheel-drive models, but buyers can opt for 4Motion with Active Control all-wheel drive.
For future information about the Tiguan and its arrival, check back on our blog.