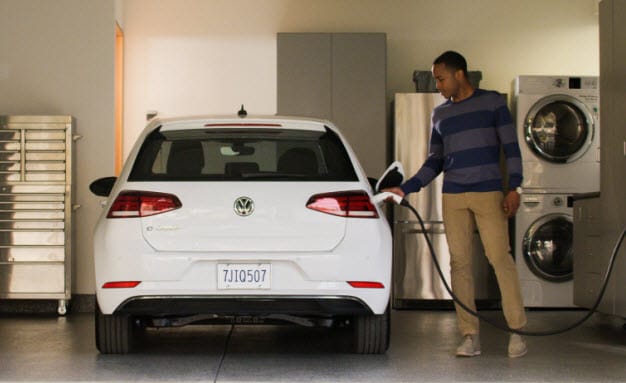 The 2017 Volkswagen e-Golf is headed to David Maus VW this spring, and it will arrive offering better fuel economy and an extended driving range. For the new model year, the hatchback has been fitted with innovative components that improve its capabilities and overall performance.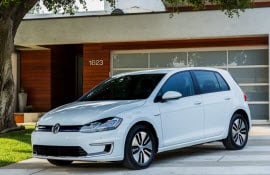 The vehicle range on the 2017 Volkswagen e-Golf has been boosted from 83 to 125 miles on a single charge. This is thanks to the introduction of a new lithium-ion battery pack that features an energy capacity of 35.8 kWh – 11.6 kWh more than the previous capacity. Due to improved battery chemistry, which can be attributed to the new pack, the e-Golf also features EPA estimates that rival competitors in the compact class. It delivers an EPA-estimated 126 MPGe, 111 MPGe highway and a combined city/highway at 119 MPGe.
In addition to offering improved fuel economy and range, the hatchback gets a new electric motor that produces 134 horsepower and 214 lb.-ft. of torque. It can also go from 0 to 60 mph in 9.6 seconds, which is faster than the previous model, and it boasts an annual fuel cost of just $550, saving owners at the pump.
If you're interested in finding out more information about the 2017 e-Golf, feel free to contact us at David Maus VW.